Hot New Info
Only for foreign tourists visiting Japan! Discount Tickets of Unlimited Ride of Izu Hakone Bus and Train
2020.10.28
---
We sell the discount ticket which you can take Izuhakone Train (from Mishima station to Shuzenji station) and unlimited ride for Izuhakone Bus for 1or 2 days. It is good for the trip in Izu area.
◆Target person for sale
Foreign tourists visiting Japan
Please show your passport when you buy the tickets.
◆The line that you can take
Train:
Izuhakone Railway (Mishima to Shuzenji) all lines
Bus :
Mishima to Numazu Stations, Numazu to Numazu Port, Shuzenji Station to Shuzenji Onsen etc.
◆Points of sales
Mishima Station, Mishima Hirokoji Station, Daiba Station, Izu Nagaoka Station, Shuzenji Station
◆Prices
1-day pass: 1,000 yen for adults
Children (6 to 12 years old) 500 yen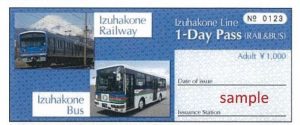 2-days pass: 1,200 yen for adults
Children (6 to 12 years old) 600 yen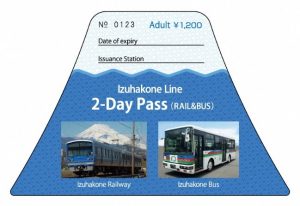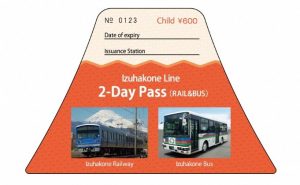 ◆See here for more details
English
http://www.izuhakone.co.jp/railway/12822/index.html/
Simplified Chinese
http://www.izuhakone.co.jp/railway/1daypass/cn.html/
Traditional Chinese
http://www.izuhakone.co.jp/railway/1daypass/tw.html/
Korean