Students' recommended map
Activities Course
■10:30 Mishima Station
■11:00 Mishima Skywalk (Time required: 2 hours)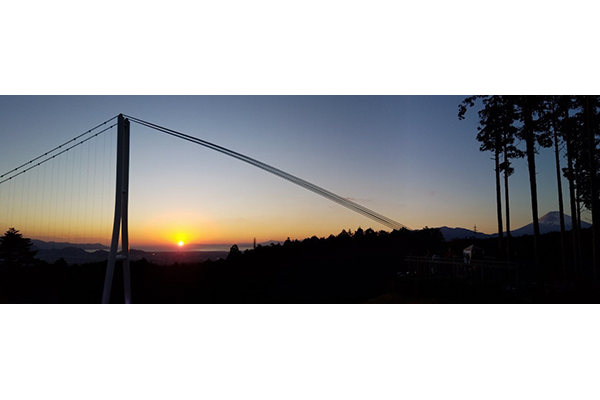 You can enjoy great views of Mt. Fuji on a clear day and the ocean (Suruga Bay) from Japan's longest pedestrian suspension bridge. Photos taken from the bridge are instantly Instagrammable! Try several activities which make use of nature and go to local restaurants.
■13:30 Rakujuen Park (Time required: 60 min)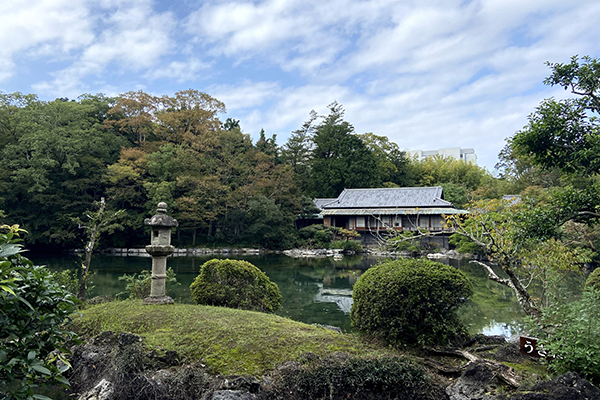 Nature and history coexist in this park. The healing powers of nature and contact with animals will make you forget you are in the middle of the city.
■14:30 Genbe River (Time required: 30 min)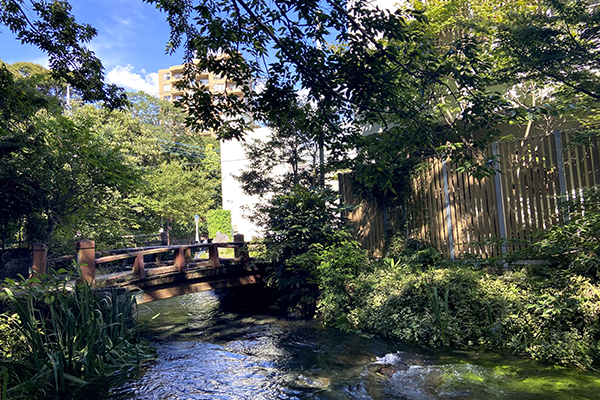 Experience the water from Mt. Fuji, and listen to the murmuring of the flowing water.
■15:10 Uchida Liquor Store (Time required: 20 min)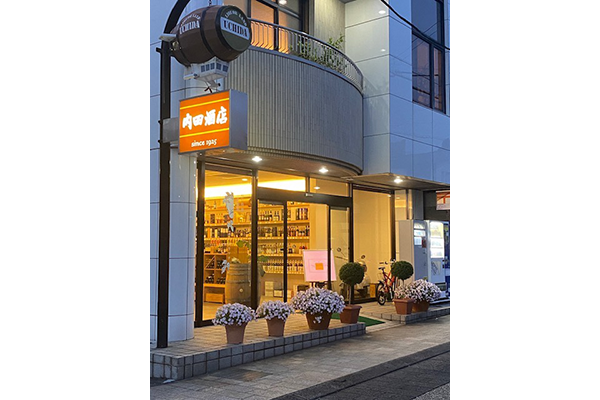 This store sells local shochu (traditional Japanese distilled spirit) which is made from local sweet potato and spring water. It is a perfect souvenir of your trip to Mishima City.
■15:40 Sabou Keyaki Cafe (Time required: 50 min)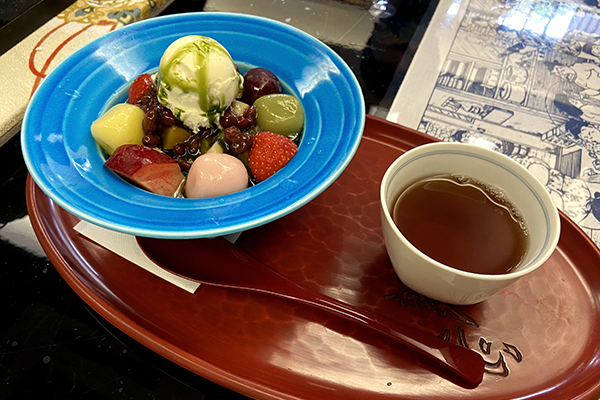 The retro atmosphere will make you feel relaxed. Enjoy your time while eating Japanese style sweets.
■16:30 Shirataki Park (Time required: 30 min)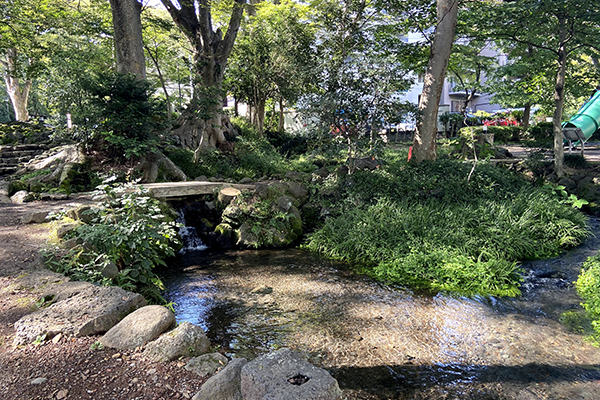 This is a precious place where you can see snowmelt from Mt. Fuji. It will cool you down in the heat of summer.
■17:00 Mishima Station